20 Sales Statistics to Know
5.  The vast majority of prospects want to read emails at 5 and 6 a.m. (Who knew there were so many early
birds out there?)
6.  The more you write, the less likely you are to get a response. Only one in three messages that are longer than 2500 words receive a reply. However, you shouldn't be too brief: A 25-word email is roughly as effective as a 2000-word one. What's the sweet spot? Between 50 and 125 words -- or around the length of this paragraph.
7.  ***** According to Gong's analysis of 519,000 discovery calls, there's a clear relationship between the number of questions a rep asks and their chances of success. In other words, if you want your discovery call to go well, make sure you're periodically posing questions to the buyer. *****
8.  Wondering what to ask? Questions about your prospect's business pain points and objectives are closely tied
to a won deal.
9.  And when should you ask these questions? While average salespeople ask most of their questions at the beginning of a call -- usually because they're moving through a checklist -- great ones space their questions evenly throughout the meeting. This makes the conversation feel like a natural back-and-forth rather than an interview.
16.  About 47% of top performers ask for referrals consistently, versus only 26% of non-top performers.
17.  One in four salespeople majored in business. The second most popular major? The degree of life. 17% never attended college.
18.  The typical AE spends 2.7 years on the job and takes 4.7
months to ramp.
19.  Only 39% of salespeople intended to go into sales.
20.  People are now spending about 40 percent of their time at work engaged in non-sales selling – persuading, influencing, and convincing others in ways that don't involve anyone making a purchase. Across a range of professions, we are devoting roughly twenty-four minutes of every hour to moving others.
a.  People consider this aspect of their work crucial to their professional success – even in excess of the considerable amount of time they devote to it.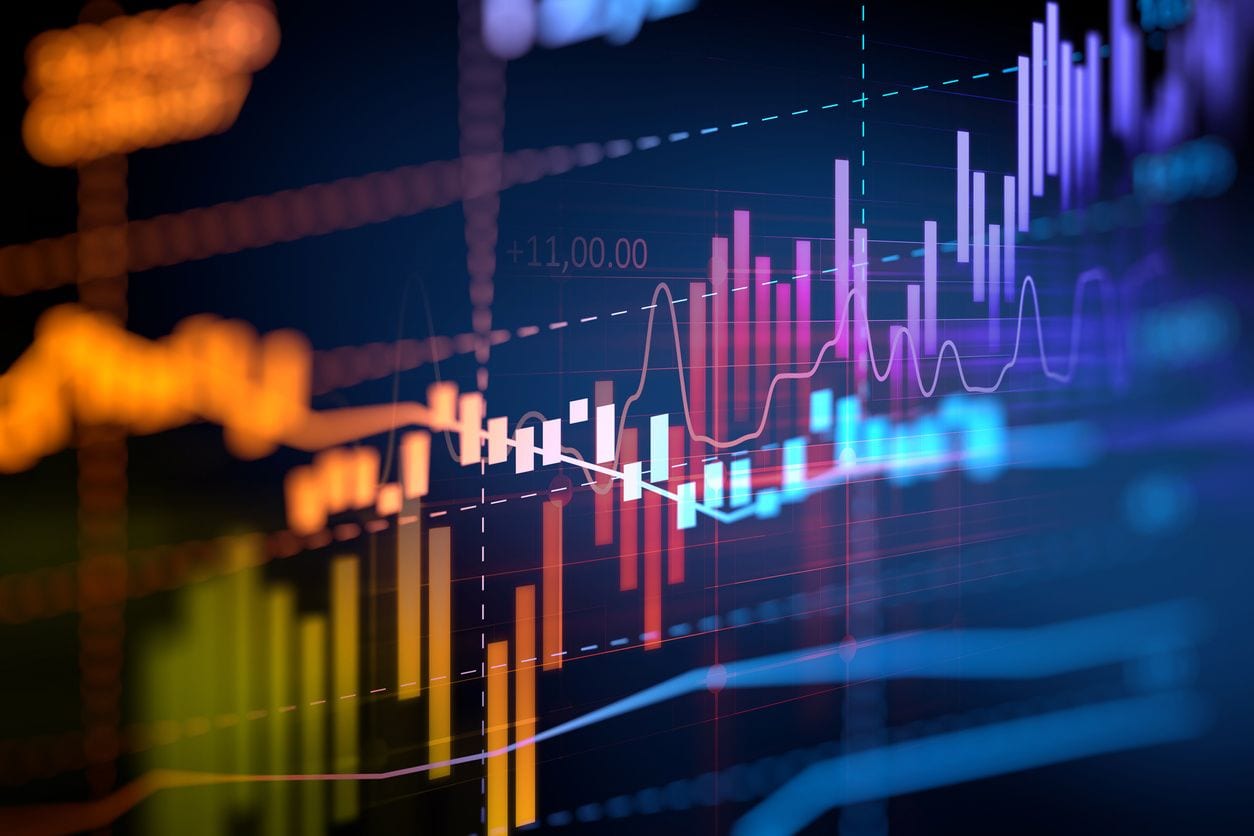 10 Personal Finance Statistics to Know
1.  A Gallup poll found only about 1/3 of Americans (32%) maintain a household budget.
a.  Only 30% of Americans have a long-term financial plan that includes savings and investment goals.
b.  You're most likely to budget if you make at least $75,000 per year.
2.  A 2017 report in MarketWatch found that half of American households currently live paycheck to paycheck.
a.  19% have $0 saved to cover emergency expenses; 31% have less than $500 in emergency savings.
Not surprisingly, about 49% of Americans are "concerned, anxious or fearful about their current financial well-being."
Interestingly enough, low income is not always to blame for financial hardship. Only 1 in 5 people (20%) facing financial hardship fall below the poverty line and make less than $40,000 per year.
3.  According to the latest 2018 data from the Federal Reserve:
a.  Americans hold over $1 trillion in credit card debt ($1,023,000,000,000).
1.  Nonrevolving debt (loans) total over $2.8 trillion ($2,842,400,000,000).
4.  According to a WalletHub auto financing report:
a.  In 2016, the average new car auto loan financing cost was $28,667.30.
1.  The average used car auto loan financed $17,241.59.
5.  More than 40 million Americans have student loan debt, Time Money reports.
a.  Almost six million (5.9 million) — or 14% — owe more than $50,000, says a study from Brookings Institution.
b.  Brookings Institution reports $1.4 trillion in student debt. Student loans are second-largest household debt in the U.S. following housing.
c.  At least 28% default on their loans.
6.  According to a 2017 article in The Motley Fool:
a.  The average loan amount on a new mortgage is $309,200.
7.  As of February 2017, the Federal Reserve listed the average personal savings rate in the U.S. at 5.6%. This means the average American household saves just over half of what they should save. Experts recommend that your personal savings rate should be 10% of your income.
American's haven't hit that recommend target
since May 1985.
The personal savings rate peaked in the U.S. in 1975 when the average personal savings rate hit a record 17.1%.
Savings hit its lowest point in 2005 when we bottomed
out at just 1.9%.
8.  A 2018 survey from Bankrate revealed that (Numbers match what Debt.com previously reported).
a.  Only 39% of Americans could have enough savings to cover a $1,000 emergency.
b.  44% couldn't cover a $400 out-of-pocket
emergency expense.
9.  A GOBankingRates report finds 13.7% of Americans have $0 saved for retirement.
a. 28.6% have less than $10,000.
b. More are 27% more likely to have no retirement savings.
c.  8 out of 10 Millennials have started a retirement fund.
d.  But Millennials are 6% less likely to have retirement savings than Gen Xers.
63% of Gen X has more than $10,000 saved and 40% have over $100,000.
10.  A separate report by Smart Asset finds:
29% of households 55 and over have no retirement
savings or pension.
The median net worth for Americans age 35-44 is $14,226.
The median for ages 55-64 is $45,447.
The average Social Security benefit paid out $1,354.04
per month in 2016.
Source: https://www.debt.com/statistics/