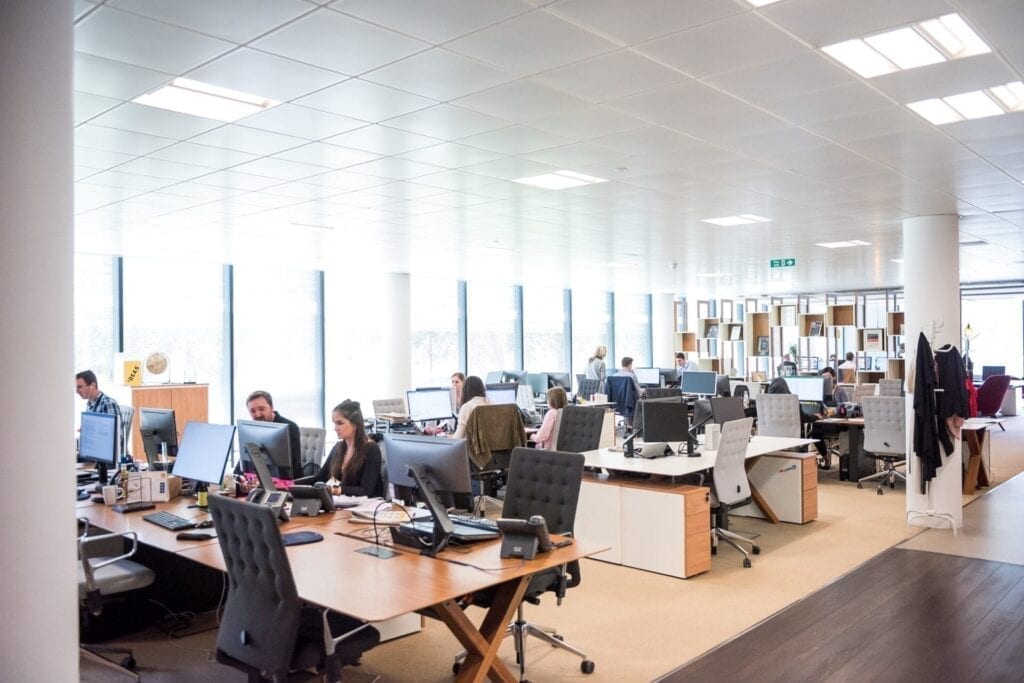 The essential importance and keys of cultivating and keeping your customers.
Much of the headlines we see and read about companies revolve around sales figures, profits, and stock prices. Although these metrics are essential, they couldn't sustain without one vitally important facet of any company – customer service.
"Customer service shouldn't just be a department; it should be the entire company." – Tony Hsieh, Founder & CEO of Zappos
When I first saw this quote, I should have known it was related to Zappos. Tony Hsieh does get it. Customer service isn't limited to support any more. Similar to the B2C experience, more and more customers in the B2B space expect a high-value customer experience. In fact, according to a study performed by Walker, a customer experience consulting firm, customer experience is predicted to become more important to consumers by 2020 than price and product.
Also, a 2018 Study by customer service firm, Gladly's, only 29% receive a consistent experience across any channel even though 71% of customers desire it. With that in mind, customers are more likely to move on if they're not receiving proper care, impacting revenue goals. The study also showed that 68% of the respondents said they would pay more for a product from a company that had a strong record of excellent customer service.
"The big money isn't as much in winning customers as in keeping customers – and the key to keeping customers is the level of customer service you provide." – Liz Tahir
Consistent customer experience requires that every department works together to serve the customer, not just the customer or product support group. When your customers receive an inconsistent experience across multiple departments, it can damage how they perceive your company, which can also affect your top-line revenue goals.
Now most companies have a sales team that sells anything to anyone once. However, without an excellent customer service function or priority, the chances of having reoccurring revenue from that customer drop significantly.
I can attest to this first hand being in a sales-producing role that I am. When bringing on a new customer, it feels comfortable and gratifying, knowing that there is a dedicated, experienced, and knowledgable team ready to support the onboarding of new and existing customers. If it weren't for this, the retention rate of customers coming back would drop and go somewhere else and most gone forever.
Besides the positive influence I witness at my own company, my personal experience in dealing with companies with reliable customer service builds in an automatic loyalty factor that keeps me going back.
When creating a customer or product service team, the following practices are critical for success:
1) Implement the right tools
Having the proper tools in place like the use of a customer relationship management system (CRM) to help keep track of customer correspondence is necessary. The CRM allows all departments to see each customer's interactions for better data mining and business intelligence to learn how to make better their overall experience.
Having the CRM in place allows for a 360-degree view of a customer. This strategic approach enables businesses to offer the best customer experience across all communications channels by leveraging a unified view of all customer touchpoints. Data gleaned from these channels can then be converted into insights for other departments to discover and adjust where needed.
2) Hiring and training the right people
Matching the talent acquisition to this type of job function and values and culture of the company is critical. Having the right people in place means aligning their skill sets so that they are comfortable using the phone with a desire to help and serve. The best customer service I experience is from those that have a genuine desire to help solve my question or issue and do it with a smile.
With the team in place, train them on the importance of being helpful, courteous, and knowledgable with our product offerings.
Taking a step further, train the team on how to sell. Here's why: although the team's direct role isn't selling per se, they will learn how to ask the appropriate questions and understand how their role can further serve and help customers by catalyzing more in-depth conversations related to their situation. Customers don't know what they don't know. The more we can dig deeper and show them better and more efficient solutions, the more we become a trusted partner.
By the way, like customer service, the sales function isn't just one department either; everyone is in sales. But I digress.
"Zappos is a customer service company that just happens to sell shoes." -Tony Hsieh
3) Understand the customer
With the CRM tool(s) in place and proper training, the team will be able to help with the understanding of possible personas of individuals, current activities, and product use of the account.
From there, the team can ascertain information from the customers' like:
What has been their past purchasing behavior?
What type of data is already available to analyze their behavior?
Why are they using our product/service?
What is the next step the customer would like to do?
Can they provide a referral?
4) Leverage multi-channel digital media
When working with customers, each will prefer their social channels. Some may prefer the phone while others may prefer email. The type of problem will dictate that too. Sometimes, the best option is virtual communication, where you are helping via screen share and having an open audio dialogue at the same time.
More and more companies are turning to live chats to aid their customer service team. This medium benefits more instantaneous correspondence between the customer service team and the customer.
Lastly, utilizing social media channels and community forums will also become more of a channel to help answer questions and serve their customers on product information, education, and best practices.
5) Alignment with other departments
One mistake that some companies make is to create their customer service teams as a problem-solving unit only. This set-up is a waste of resources and opportunities.
"Sales is focused on increasing the number of conversations while customer service tries to reduce." – Josh Bean
If you think about it, the customer service team is a customer-facing unit that is also in a unique position to not only serve our customers but be in a position to cultivate relationships and ascertain vital information from our customers' base. The business intelligence gained then needs to cross-pollinate to the sales, marketing, and product management functions to start the creative loop of data sharing. These insights, in turn, should also lead to acquiring the feedback on just how useful the product or service is to the customer to formulate the return in investment and the degree of customer satisfaction.
This connection between all of these functions and teams will provide the underlying information needed to shape and create the ultimate customer experience.
I think Tony Hsieh would agree with that.
Thank you for reading!
The opinions expressed here are my own and do not reflect the official position of my current or prior employers or its partners or customers.